Economical Toilet Paper Bathroom Tissue Automatic Rewinder Converting Processing Line
Lamination High Speed Automatic

Start-Stop Toilet Paper and Kitchen Towel Production Line
Technical parameters of our Lamination High Speed Automatic start stop Kitchen Towel Making Machine

Model

TPL Start-Stop Toilet Paper and Kitchen Towel Production Line


Parent roll size

1500mm diameter x 1200-3500mm width or customized.

Finished roll size

Diameter adjustable, maximum 150mm

Length/Width adjustable.


Speed

0-300 m/min start-stop model


Core diameter

76mm

Control

PLC Control

Human-Machine Interface (Touch screen)

Inverter speed control

Embosser

steel to rubber (1 set) controlled by level-type cylinders, not traditional screws.

Embossing tension is adjustable(micro adjustment.)

Embossing pattern can be any company LOGO, brand name, flower etc, provided by client, or recommended by us.

Steel to steel and steel to paper are optional.

Lamination


With point-to-point embossing and lamiantion system.

Similar to Italy design.


Features

Pneumatic loading jumbo rolls.

Automatic core feeding unit

Automatic counting unit

Automatic perforating unit(perforating distance is adjustable)

Outer diameter of finished rolls is adjustable by cylinder

Automatic pushing out finished logs by cylinder

Automatic tail cutter and sealer tail (Glue)

Emergency stop when paper breaks

Perforation unit

Perforating distance is adjustable.

Controlled by cylinders, not screw

Machine size

10000*5000*3000 mm depends on jumbo roll width.


Weight

5000 KG

Photos and videos available. Please contact us.

Video below for reference.



Overall view of Lamination High Speed Automatic start stop Kitchen Towel Making Machine.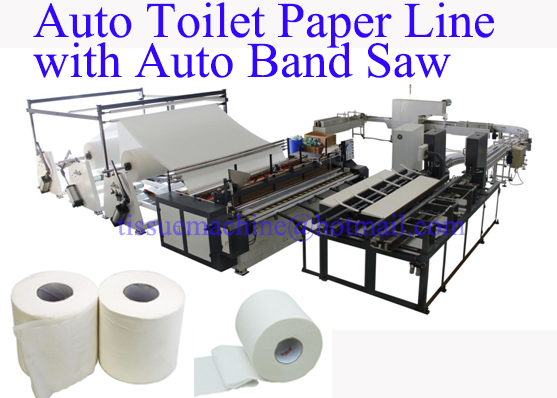 Finished logs made by our Lamination High Speed Automatic start stop Kitchen Towel Making Machine
will be cut by semi-auto or fully-auto cutting machines.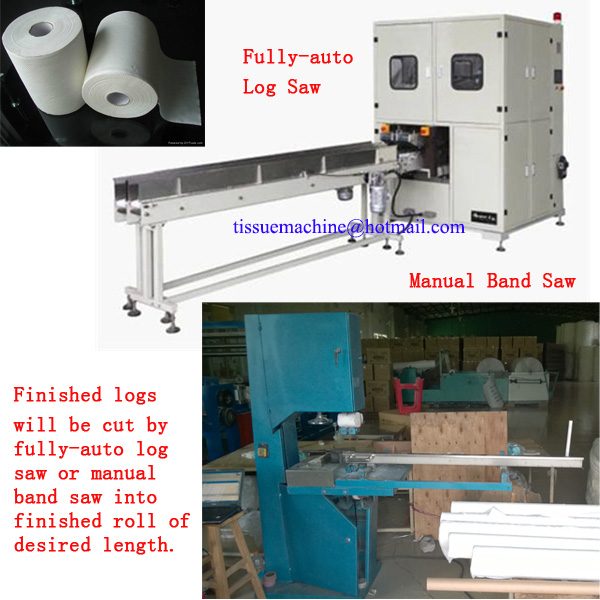 Finally packed toilet rolls made by our Start-Stop Toilet Paper and Kitchen Towel Production Line