China first innovation of High Speed Automatic Customized Napkin Folding Machine with color printing and embossing
Automatic High Speed Customized Napkin Folding Machine with printing color and embossing 4lanes
Automatic High Speed Customized Napkin Folding Machine with printing color and embossing 4lanes
ACE MACHINERY CO., LIMITED, as a leading manfuacturer and supplier of different types of tissue converting machines, is the first one to invent the design customized napkin machine in China now. It is with 4 lanes delivery high speed at 700-1000 piece/min/lane x 4lanes. This is the only manufacturer of Automatic customized Napkin Folding Machine with 2 colors printing in China.
Below are some photos of the customized napkins made by our precut napkin machine for your reference. You can find the folding cutting packaging machine for precut napkin tissues are perfect.
4 Lanes delivery of customized napkins with perfect folding cutting.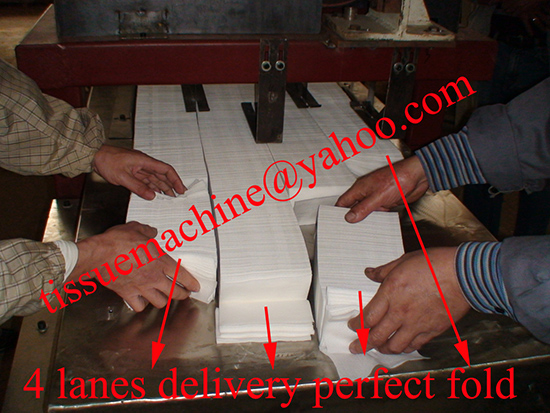 4 Lanes delivery with 2 colors printing customized napkin paper Making machine.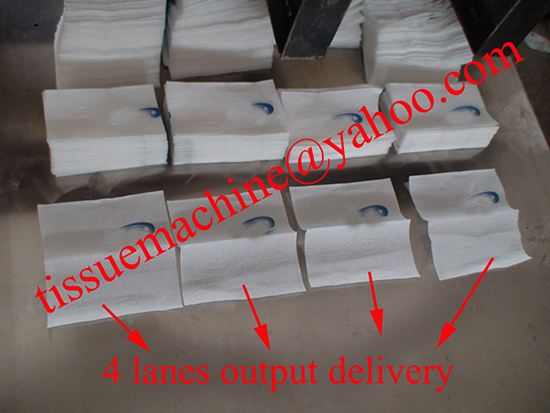 Finished customized napkins produced by our customized napkin folding cutting making printing machine.